Past Retreats - Tuscany & Montauk
FRAME OF MIND
Self-Health Practice
PAST RETREATS
TUSCANY, ITALY!
Yoga & Tai Chi Retreat
A transformational week of mindfulness with unforgettable food, yoga and Tai Chi meditation practices, delightful connection and living the good life in the Tuscan countryside.
Expect to feel deep tranquility while learning brain-body integration, self-massage techniques, gentle movements and breath practices.  Regular practice helps to cleanse the body of toxins, restore energy balance, reduce stress, anxiety and depression, and helps maintain emotional health!
Learn to apply and steady your attention to develop self-acceptance, to become deeply rooted and grounded, so you can experience the way of being in the fullness of unconditional love, IN ITALY!
Build a deeply satisfying relationship with yourself and your higher power IN TUSCANY! 
Live in accordance with your true authentic values at the Ilborghino, IN TUSCANY, ITALY!
Your retreat includes daily practices, organic meals prepared by our personal chef. Our days will find us exploring neighboring villages, visiting a centuries-old winery or simply resting, anticipating the authentic Tuscan dinner we'll enjoy among new friends. We will begin each day with meditation (optional) followed by an all levels morning practice and conclude most days with gentle restorative practice.  Massages and holistic treatments are available in-house during your retreat to help relax, unwind, release tensions and improve well-being. We have a team of experienced therapists and treatments can be booked upon arrival. 
SAVE YOUR SPOT!
Pricing Includes 7 nights, ALL TAXES, Transfers and Meals
Twin room w/ private bath: $2375.
Twin room w/ shared bath: $2100.
Double bed w/ private bath: $2375. (add $500 if single)
Single bed w/private bath: $2750
All prices are double occupancy.
leave a $500
deposit to hold your spot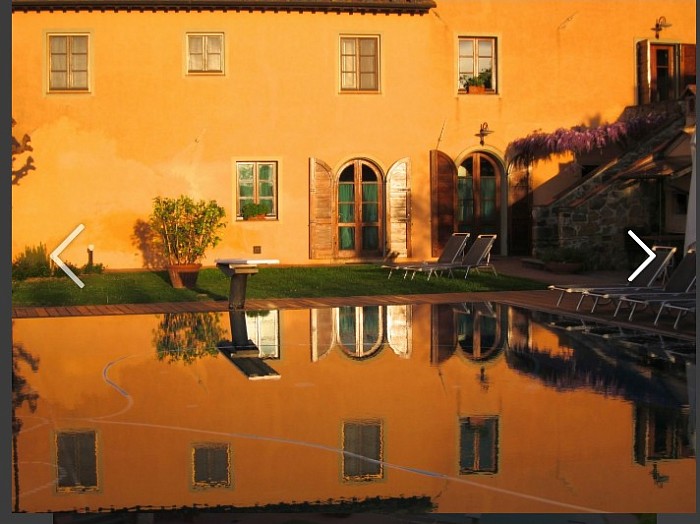 MONTAUK with PEACEFUL WARRIOR, DAWN STIDD & STEF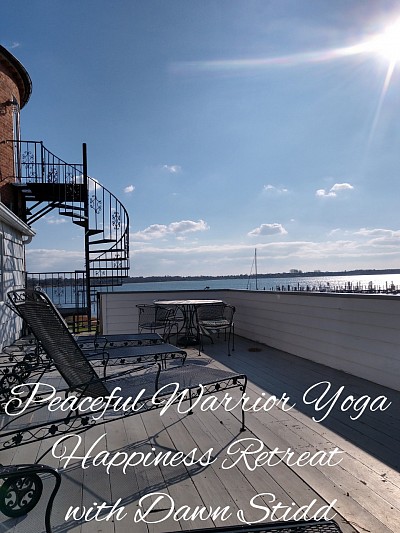 Weekend retreats are usually 1st Weekend in June and one in the Fall
Back by popular demand:
Peaceful Warrior Yoga Center
💙🙏❣️
HAPPY LIFE RETREAT!
Montauk Lake Club!
Join Dawn Stidd for a 2 Night, 2 Day Retreat at the beautiful Montauk Lake Club. Arrive Friday evening and stay through Sunday late afternoon. We will have 4 Yoga Classes, 2 Meditation Sessions, Group Conversation, Discussions on Happiness, and a Bonfire Saturday night. Price includes a light dinner Friday, 3 meals on Saturday and 2 on Sunday. Time to Get Yourself Happy! Details to follow.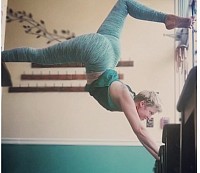 Dawn Stidd
500hr E-RYT
Kripalu & Sacred Lasya - India
Alignment Based Dynamic Flow, Hatha & Restorative, SUP Yoga
Dawn opened Peaceful Warrior Yoga Center in 2011 and introduced the Long Island community to Vinyasa Yoga.  Her degrees in Classical Music Theory and Positive Psychology makes Dawn an innovator in Intelligent Sequencing, Differential Instruction, and genuinely guides her students to be happier on and off their mats.
Happy Life Retreat Participant Testimonials
"Dawn is such a gifted teacher. It was my first retreat and certainly will not be my last!!" - Roseanne Tarantino
"The happiness retreat was a great experience! I enjoyed the mediation practices, discussions on happiness and most of all being surrounded by like minded people! The venue for the retreat was beautiful and right on a beach! Looking forward to the next retreat!" - Kaitlyn Montague
"The weekend "Get Happy" retreat in Montauk with Dawn did exactly what it intended in its title! I didnt know any of the other women in attendance before this weekend, but within several hours we were all chatting and laughing over dinner like we had known one another for years. The discussion we had in Dawn's lectures was uniting, thought-provoking, and there was an established comfort that we all felt in order to share our own personal thoughts and feelings.  The morning mediation and yoga practice was once again another place we all came together as women, practicing "permission to be human" ourselves...united through our yoga community at Peaceful Warrior. Thank you Dawn!" ~ Missy de Bruin-Rath
"Still soaking in the benefits of this weekend's Peaceful Warrior 'Happiness Retreat' at the exceptional Montauk Lake house! Dawn Stidd is truly gifted at encouraging people to find their own power that is "grounded in optimism."  It was exciting to extend our community off our mats with Dawn and can't wait till the 'Happiness Reunion' in June!" During the bonfire, we saw shooting stars in the Montauk Night Sky. It was the icing on the cake! Perfecto! -Stephanie Neidhart
Stephanie Neidhart, RYT 200, TCEPL, HWPL, received her training through the Institute of Integral Qigong and Tai Chi and Peaceful Warrior Yoga. Stephanie leads practices in Integral Qigong™, Tai Chi Easy™, and Healer Within™ Medical Qigong, and is a 200hr Registered Yoga Alliance Vinyasa Teacher and Mindfulness Instructor.  She enjoys working with patients and residents at St. Charles Hospital, the Veterans Administration, Dominican Village and hosting workshops and going on retreat!